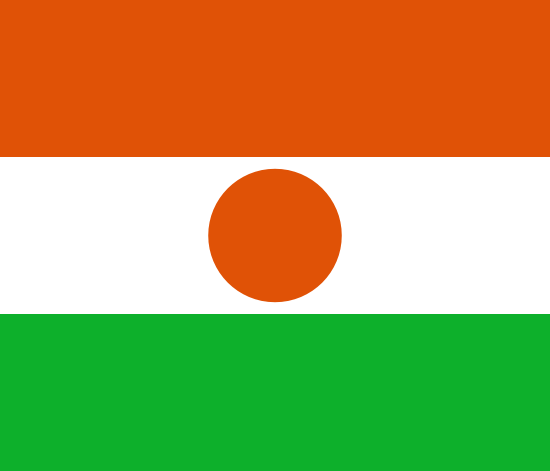 Travel Vaccines and Advice for Niger
Niger is small West African country, and one of the poorest countries in the world.
Niamey, the capital of Niger, is located along the Niger river. It is known for its markets and museums, including the National Museum of Niger, that boasts an impressive collection of dinosaur fossils and historic artifacts.
The city is also home to thousands of fruit bats, a sight that draws tourists to the Place de la République every evening to watch them fly by.
While it is possible to travel to Niger, because of the operation of several terrorist organizations such as the Islamic State within the country, precautions should be taken to ensure the safety of all visitors.
Do I Need Vaccines for Niger?
Yes, some vaccines are recommended or required for Niger. The CDC and WHO recommend the following vaccinations for Niger: hepatitis A, hepatitis B, typhoid, cholera, yellow fever, rabies, meningitis, polio, measles, mumps and rubella (MMR), Tdap (tetanus, diphtheria and pertussis), chickenpox, shingles, pneumonia and influenza.
COVID-19 vaccination is recommended for travel to all regions, both foreign and domestic. Check with your local Passport Health clinic if immunization is offered in your area.
See the bullets below to learn more about some of these key immunizations:
See the tables below for more information:
Recommended Travel Vaccinations for Niger

VACCINE
HOW DISEASE SPREADS
DETAILS

COVID-19
Airborne & Direct Contact
Recommended for all unvaccinated individuals who qualify for vaccination
Hepatitis A
Food & Water
Recommended for most travelers
Hepatitis B
Blood & Body Fluids
Accelerated schedule available
Typhoid
Food & Water
Shot lasts 2 years. Oral vaccine lasts 5 years, must be able to swallow pills. Oral doses must be kept in refrigerator.
Cholera
Food & Water
Outbreaks have been documented in various parts of Niger in recent years. Vaccination is recommended for all travelers to affected regions.
Yellow Fever
Mosquito
Required for arriving travelers from ALL countries. Recommended for all travelers over 9 months of age traveling south of the Sahara.
Rabies
Saliva of Infected Animals
High risk country. Vaccine recommended for long-term travelers and those who may come in contact with animals.
Meningitis
Airborne & Direct Contact
Located in the meningitis belt, vaccination is recommended during the dry season (Dec. – June)
Polio
Food & Water
A limited number of polio cases have been confirmed in Niger. Vaccination is recommended for most travelers.
Routine Vaccinations for Niger

VACCINE
HOW DISEASE SPREADS
DETAILS

Measles Mumps Rubella (MMR)
Various Vectors
Given to anyone unvaccinated and/or born after 1957. One time adult booster recommended.
TDAP (Tetanus, Diphtheria & Pertussis)
Wounds & Airborne
Only one adult booster of pertussis required.
Chickenpox
Direct Contact & Airborne
Given to those unvaccinated that did not have chickenpox.
Shingles
Direct Contact
Vaccine can still be given if you have had shingles.
Pneumonia
Airborne
Two vaccines given separately. All 65+ or immunocompromised should receive both.
Influenza
Airborne
Vaccine components change annually.
Proof of yellow fever vaccination is required to enter Niger. If you have not received the vaccine before arrival, you may be given it at your port of entry and put in quarantine.
To find out more about these vaccines, see our vaccinations page. Ready to travel safely? Book your appointment either call or start booking online now.
What Is the Risk for Cholera in Niger?
Niger takes its cholera situation very seriously. Proof of cholera vaccination may be required at entry depending on where you are arriving from.
The best protection against cholera is through vaccination. Passport Health clinics offer the cholera vaccine. Book your cholera vaccination appointment today!
Niger does have at least some risk of cholera, according to the CDC. Travelers should avoid contaminated food and water and receive a cholera vaccine before their trip.
Some extra precautions can be taken to avoid cholera including washing hands regularly and making sure food is prepared safely.
Do I Need a Visa or Passport for Niger?
Americans must present a valid Niger visa and U.S. passport to visit the country. Two open passport pages are required for entry stamps. Visas must be acquired in advance from the Embassy of Niger.
Niger Entry Requirements

Do I Need A…
For My Trip to Niger?

Passport
Tourist Visa
Business Visa
Vaccinations
Sources: Embassy of Niger and U.S. State Department
Proof of yellow fever vaccination is also required for entry. Proof of cholera vaccination may also be required, if the traveler is coming from a country with an outbreak.
What Is the Climate Like in Niger?
Niger is a country in West Africa that has a hot and dry climate. Some of Niger's popular tourist destinations are Agadez, Niamey, and Zinder. Agadez is known for its historical landmarks like the Agadez Mosque and the Agadez Sultan's Palace. Niamey is the capital city and has hot and semi-arid weather. Zinder is famous for its traditional architecture and historical sites. These places are also hot and dry, with the hottest temperatures usually happening in the summer months.
Visitors to Niger should protect themselves from the sun and heat by drinking lots of water and staying in shaded areas when possible. The temperature can be very high, so it's important to dress appropriately in light, loose-fitting clothing. While visiting these places, people can explore the local attractions and learn about the history and culture of Niger.
Is Niger Safe?
Avoid an Embarrassing Stop
The State Department warns Americans about traveling to Niger because of risk of kidnapping, armed robbery, terrorism and other crimes.
Travelers should to be vigilant, especially at the border with Mali, the Diffa region and in the Lake Chad Basin area.
Extremist groups like the Islamic State and Al Qa'eda are active within Niger. Take extra precautions while traveling including avoiding travel at night.
The U.S. government may be limited in the help it can provide to travelers who find themselves in need of assistance in rural areas of Niger.
Even within Niamey, travelers should to avoid restaurants and night clubs where Westerners usually congregate. These could be targets for crime or terrorism.
Water in Niger should is often contaminated and should not avoided. A travelers' diarrhea kit as well as cholera, typhoid and hepatitis A vaccinations are highly recommended.
What Should I Take To Niger?
If you are planning to travel to Niger, it is important to pack the right things. Niger is very hot because it is located in the Sahara desert, so bring lightweight clothes made of cotton or linen. Protect yourself from the sun by wearing sunscreen, a hat, and sunglasses. It is important to stay hydrated, pack a refillable water bottle. Use mosquito repellent to protect yourself from mosquito-borne diseases.
Wear comfortable walking shoes if you plan to walk or hike. Niger's electrical outlets use different plugs than what we use in the United States, so bring a travel adapter if you plan to use electronics. Bring any medications you need and a basic first aid kit. It is important to dress respectfully in Niger because it is a Muslim country. Bring clothing that covers your shoulders and knees when visiting religious sites.
Lastly, bring cash and credit cards, because ATM access may be limited.
U.S. Embassy in Niger
The U.S. Embassy in Niger offers a variety of services for travelers. If you want to travel to the United States, they can help you with your visa application. They also provide services to U.S. citizens in Niger, like renewing passports and helping in emergencies. The embassy also offers advice and information about safety and security for travelers to Niger.
If you find yourself in need of help when traveling in Niger, there is a U.S. embassy in the capital city of Niamey.
U.S. Embassy in Niger
Rue des Ambassades, BP 11201
Niamey, Niger Republic
Telephone: +(227) 20-72-26-61
Emergency After-Hours Telephone: +(227) 99-49-90-66
Visit the Embassy to Niger website before departure to confirm correct contact details for the office.
Ready to start your next journey? Call us at or book online now!
Customer Reviews
Passport Health – Travel Vaccines for Niger

Overall rating: 5 stars – 5 reviews

"

Excellent Experience

"

"I had an excellent experience today getting prepared for an upcoming trip to Niger. Professional and efficient staff!"

""

"Passport Health has been helping me with immunizations for my trip to Niger. The nurse in the San Rafael office is an absolutely delight to work with! She is very knowledgeable and lays out an excellent plan for addressing the protocols around getting vaccines in a very calm, understandable manner. She addresses traveler's health needs beyond the required immunizations. I feel that with the guidance provided, I am more than ready for this big trip!"

"

Excellent Customer Service

"

"The nurse at the Cahaba Heights clinic was phenomenal. She went to great strides to ensure I understood the risk(s) associated with my trip to Niger. She absolutely demonstrated a caring approach. I was extremely pleased with my visit and feel comfortable now making the trip abroad."

"

Great info

"

"Gave us a lot of information for upcoming trip to Niger that I was unaware of."

"

very informative

"

"I received a lot of overall information about my upcoming travel to Niger, not just medical info. Very personalized service!"

On This Page:
Do I Need Vaccines for Niger?
What Is the Risk for Cholera In Niger?
Do I Need a Visa or Passport for Niger?
What Is the Climate Like in Niger?
Is Niger Safe?
What Should I Take To Niger?
U.S. Embassy In Niger