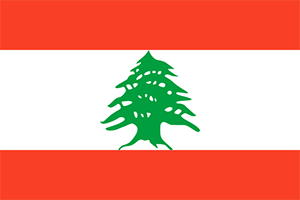 Travel Vaccines and Advice for Lebanon
From strong traditions to stunning landscapes, Lebanon promises visitors a chance to partake in unique experiences.
Beirut, the capital city of Lebanon, provides a plethora of possibilities to tourists. There are many museums scattered across the city that offer visitors a glimpse into culture and history. Beirut is also home to many natural landscapes and sights, such as the René Moawad Garden.
Byblos is another area to stop by if one if looking to make the most out of their time in Lebanon. Byblos is also packed with opportunities for entertainment. This includes nearby Mzaar Kfardebian ski resort and a local wax museums. There are also various forts or castles to visit, such as the towering Byblos Castle.
Lebanon is a vacation destination abundant with history, nature and entertainment.
Do I Need Vaccines for Lebanon?
Yes, some vaccines are recommended or required for Lebanon. The CDC and WHO recommend the following vaccinations for Lebanon: hepatitis A, hepatitis B, typhoid, cholera, rabies, anthrax, meningitis, polio, measles, mumps and rubella (MMR), Tdap (tetanus, diphtheria and pertussis), chickenpox, shingles, pneumonia and influenza.
COVID-19 vaccination is recommended for travel to all regions, both foreign and domestic. Check with your local Passport Health clinic if immunization is offered in your area.
See the bullets below to learn more about some of these key immunizations:
See the tables below for more information:
Recommended Travel Vaccinations for Lebanon

VACCINE
HOW DISEASE SPREADS
DETAILS

COVID-19
Airborne & Direct Contact
Recommended for all unvaccinated individuals who qualify for vaccination
Hepatitis A
Food & Water
Recommended for most travelers
Hepatitis B
Blood & Body Fluids
Recommended for travelers
to most regions.
Typhoid
Food & Water
Recommended for travelers
to most regions.
Cholera
Food & Water
Recommended for travel to most regions.
Rabies
Saliva of Infected Animals
High risk country. Vaccine recommended for long-term travelers and those who may come in contact with animals.
Anthrax
Animals & Biological Agents
Vaccination may be recommended or required for U.S. government employees or contractors.
Polio
Food & Water
Required if arriving from a country with active polio transmission. Considered a routine vaccination for most travel itineraries. Single adult booster recommended.
Routine Vaccinations for Lebanon

VACCINE
HOW DISEASE SPREADS
DETAILS

Measles Mumps Rubella (MMR)
Various Vectors
Given to anyone unvaccinated and/or born after 1957. One time adult booster recommended.
TDAP (Tetanus, Diphtheria & Pertussis)
Wounds & Airborne
Only one adult booster of pertussis required.
Chickenpox
Direct Contact & Airborne
Given to those unvaccinated that did not have chickenpox.
Shingles
Direct Contact
Vaccine can still be given if you have had shingles.
Pneumonia
Airborne
Two vaccines given separately. All 65+ or immunocompromised should receive both.
Influenza
Airborne
Vaccine components change annually.
Meningitis
Airborne & Direct Contact
Given to anyone unvaccinated or at an increased risk, especially students.
See our vaccinations page to learn more about these infections and vaccines. Ready to protect yourself? Book your travel health appointment today by calling or schedule online now.
Do I Need a Visa for Lebanon?
Travelers planning to visit Lebanon will need a valid visa and passport to enter the country. While a one month visa can be obtained on arrival, it is best to have your visa ahead of time.
Lebanon Entry Requirements

Do I Need A…
For My Trip to Lebanon?

Passport
Tourist Visa
Business Visa
Vaccinations
Sources: Embassy of Lebanon and U.S. State Department
What Is the Climate Like in Lebanon?
Lebanon has different types of weather in different parts of the country. Beirut, the capital, has a hot and dry summer with cool and wet winters. Byblos, a coastal city, has similar weather but a bit cooler because of the sea. Baalbek, a city in the Beqaa Valley, has hot summers and cold winters. In the mountainous areas, like Bcharre and Faraya, it is usually colder, and there is snow in the winter. In the summer, it's cooler than the coast.
It's important to remember that the weather can change, so it's a good idea to check the forecast before planning any outdoor activities.
How Safe Is Lebanon?
To stay safe in Lebanon, travelers should do some research about the current security situation and avoid high-risk areas. They should be alert and cautious of any suspicious activities or behavior, and use licensed taxis or reputable transportation services to avoid safety risks.
It's also important to respect local customs and laws and have a plan in place in case of an emergency. To get help in case of an emergency, travelers should register with their embassy or consulate before traveling to Lebanon.
Remember to stay informed, be aware of your surroundings, keep a low profile, and have a contingency plan. By taking these steps, travelers can reduce the risks and enjoy a safe and pleasant trip to Lebanon.
Vacationing Among Violence in Lebanon
Avoid an Embarrassing Stop
Lebanon has a rich, varied culture, beautiful sights and promises a one-of-a-kind experience. But, some terrorist organizations actively operate within Lebanon. Anti-western sentiments have also spread across the region.
If you still choose to visit Lebanon, you should avoid the more turbulent and tense areas of the country. Avoid the Lebanon-Syria border and the Lebanon-Israel border regions completely. Avoid visiting the Bekaa Valley, as there is a strong terrorist presence there. You should also stay away from refugee camps, as violence can occur in these camps.
What Should I Pack for Lebanon?
Consider these key items when packing for your trip to Lebanon:
Sunglasses and Sunscreen – The sun can become unforgiving to those it burns in Lebanon. If you wish to prevent sunburn and skin damage, pack a sunscreen with at least SPF 50. Sunglasses will help you stay comfortable and protect your eyes. Make sure to pack a pair of sunglasses to wear while outside.
Insect Repellent – Though the number of mosquitoes varies by region, these pests are present in Lebanon. Bringing an insect repellent will help keep mosquitoes and other bugs away. Packing a repellent with at least 20%-30% DEET will likely be the most effective.
Modest Clothing – Some areas in Lebanon can be on the more conservative side. It is not common for women to show most of their legs or chest. Packing clothes that allow you to cover those areas is recommending. A headscarf will also be needed if you intend to visit any religious sites.
U.S. Embassy in Lebanon
All Americans visiting Lebanon should register online with the U.S. Department of State before departure. This will inform the office of your travel plans within the country and will allow them to reach out in the case of an emergency or evacuation.
Once in Lebanon, the information for the U.S. Embassy is:
U.S. Embassy Beirut
Awkar – Facing the Municipality, Main Street
Beirut, Lebanon
Tel: 961-4- 543 600
Ready to start your next journey? Call us at or book online now!
Customer Reviews
Passport Health – Travel Vaccines for Lebanon
Overall rating: 5 stars – 3 reviews
"

I got everything I needed

"

"I'm traveling to Lebanon in less than 2 weeks and I received all the specific information (complete booklet especially for Lebanon) and all the vaccines for my trip in one single appointment! The specialist was kind and respectful and answered to all my questions, including other personal health advice. I was also able to buy some pharmacy products directly there. In one word, perfect!"
"

Helped in a crisis

"

"I was mistakenly under the impression that I was OK to travel to Lebanon with my current vaccines. I realized last night that I needed some shots before my trip tomorrow. They got me in today and I am all set. Lifesavers with a positive attitude and a zebra band-aid to boot."
"

Well Prepared for Lebanon

"

"The nurse was outstanding in educating me about how best to prepare medically for my travel to Lebanon. She was informative about where to travel and what to be aware of. She was personable in sharing tips on how to pack, touring, excursions and travel within Lebanon"
On This Page:
Do I Need Vaccines for Lebanon?
Do I Need a Visa for Lebanon?
What Is the Climate Like in Lebanon?
How Safe Is Lebanon?
Vacationing Among Violence in Lebanon
What Should I Pack for Lebanon?
U.S. Embassy in Lebanon