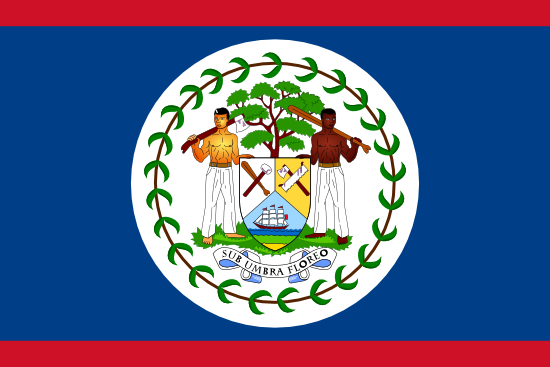 Travel Vaccines and Advice for Belize
Belize is bursting with culture and tropical fun for all types of travelers. Whether exploring archaeological sites, studying culture or venturing in the wild, Belize has a bit of everything.
The district of Cayo is the perfect destination for history fans, archeologists at heart and for those who love to learn. The world famous Hol Chan Marine Reserve in San Pedro offers tourists the chance to swim with a variety of sea life, including rays and sharks. Travelers can also make their way to Belize City with its amazing museums and adventures.
Rich in culture, nature and adventure, Belize is the perfect destination for a every traveler.
Do I Need Vaccines for Belize?
Yes, some vaccines are recommended or required for Belize. The CDC and WHO recommend the following vaccinations for Belize: hepatitis A, hepatitis B, typhoid, yellow fever, rabies, meningitis, polio, measles, mumps and rubella (MMR), Tdap (tetanus, diphtheria and pertussis), chickenpox, shingles, pneumonia and influenza.
COVID-19 vaccination is recommended for travel to all regions, both foreign and domestic. Check with your local Passport Health clinic if immunization is offered in your area.
See the bullets below to learn more about some of these key immunizations:
See the tables below for more information:
Recommended Travel Vaccinations for Belize

VACCINE
HOW DISEASE SPREADS
DETAILS

COVID-19
Airborne & Direct Contact
Recommended for all unvaccinated individuals who qualify for vaccination
Hepatitis A
Food & Water
Recommended for most travelers
Hepatitis B
Blood & Body Fluids
Accelerated schedule available
Typhoid
Food & Water
Shot lasts 2 years. Oral vaccine lasts 5 years, must be able to swallow pills. Oral doses must be kept in refrigerator.
Yellow Fever
Mosquito
Required if traveling from a country with risk of yellow fever transmission.
Rabies
Saliva of Infected Animals
High risk country. Vaccine recommended for long-term travelers and those who may come in contact with animals.
Polio
Food & Water
Required if arriving from a region with active polio transmission. Considered a routine vaccination for most travel itineraries. Single adult booster recommended.
Routine Vaccinations for Belize

VACCINE
HOW DISEASE SPREADS
DETAILS

Measles Mumps Rubella (MMR)
Various Vectors
Given to anyone unvaccinated and/or born after 1957. One time adult booster recommended.
TDAP (Tetanus, Diphtheria & Pertussis)
Wounds & Airborne
Only one adult booster of pertussis required.
Chickenpox
Direct Contact & Airborne
Given to those unvaccinated that did not have chickenpox.
Shingles
Direct Contact
Vaccine can still be given if you have had shingles.
Pneumonia
Airborne
Two vaccines given separately. All 65+ or immunocompromised should receive both.
Influenza
Airborne
Vaccine components change annually.
Meningitis
Airborne & Direct Contact
Given to anyone unvaccinated or at an increased risk, especially students.
There is a risk of contracting the Zika virus in Belize. Be sure to use mosquito repellents, netting and wear protective clothing. Malaria and dengue are also present in some regions. Antimalarials may be recommended based on your itinerary. Speak with a travel health specialist to learn more.
Visit our vaccinations page to learn more. Travel safely with Passport Health and schedule your appointment today by calling or book online now.
Do I Need a Passport or Visa for Belize?
Americans planning to go to Belize do not need a visa for tourism visits less than 30 days. But, travelers must provide proof of return tickets or flights to another destination. Visitors must also prove that they have enough money for their trip.
Belize Entry Requirements

Do I Need A…
For My Trip to Belize?

Passport
Tourist Visa
Business Visa
Vaccinations
Sources: Embassy of Belize and U.S. State Department
If you enter the country by land, extra fees may apply. There is also an exit fee of $40 USD when leaving Belize.
What Is The Climate Like In Belize?
The climate in Belize is tropical and warm. The country's dry season ranges from about February to April, the rainy season from May to December. Even in the cooler months (December to February) the average temperatures are in the 70's.
While the climate is consistent throughout Belize, the weather may vary by region. Here is what to expect in a few tourist destinations:
Belize City – Temperatures remain pretty consistent from month to month. Summers can be hot in the low-90's with winters in the low-80's. Belize City has a short dry season with rain throughout the rest of the year.
Belmopan – The capital of Belize experiences frequent rains. The temperature is warm, with highs in the low-90's.
San Ignacio – While rain is abundant during this region's wet season, it is drier than areas like Belize City. Temperatures range from the low-70's to low-90's.
Is It Safe to Travel to Belize?
There are high levels of criminal activity in Belize. The most troubled areas are southern Belize City and along the country's borders. These areas should be avoided if possible.
Tourists are prime targets for crime. Petty theft, pick-pocketing, credit card fraud and similar crime is not uncommon. Various cases of sexual harassment do occur, especially when traveling alone or in small groups. When going out, never go out on your own and stay with as many people that you trust as you can.
Crime rates remain high in Belize. The majority of crimes are reportedly unsolved. It is difficult for local police to investigate and prosecute many of the reported incidents. Travel with care and always be aware of your surroundings.
Snorkeling and Swimming In Belize
Avoid an Embarrassing Stop
The beaches of Belize are blue, bright and beautiful. The waters teem with sea creatures and corals, a kaleidoscope of colors and life. It's no wonder that tourists come from around the globe to snorkel and swim in the oceans around Belize. Some of the most popular spots include the Hol Chan Marine Reserve and Ambergris Caye.
Snorkeling can bring you face-to-face with situations that can overwhelm the unprepared. Make sure the equipment you rent or buy, such as the snorkel and your swimming fins, are high-quality. A good snorkel will not allow water to come down the breathing tube, and the right fins will protect your feet and save you valuable energy while swimming.
Secure all dangling or loose aspects of your gear, as it can damage the reefs or catch on animals. Do not touch any of the wildlife you encounter while snorkeling or swimming in Belize waters. This can stress the animal and many of them could injure you.
Do not touch any of the coral reefs. They are fragile, and any part of the reef that is touched will die.
What Should I Pack for Belize?
Besides travel documents and medications, there are some other key items to make sure are in your luggage.
Insect Repellent – With Zika, dengue and malaria in Belize, you should pack bug spray. Packing a repellent with at least 20%-30% DEET will help keep perilous pests away.
Camera – You will want to bring a camera to snap photos of the Mayan ruins, the ocean, the jungle, the animals and all the other wonders Belize has to offer.
Airy Clothing and Shorts – While you may want to bring some nicer clothes for going out, days will be hot and humid. Wearing shorts and loose clothing allows your skin to breath and will keep you cool.
Sunscreen – Pack sunscreen to protect your skin and prevent sunburn. Even if it is rainy, your skin may still be damaged in the warm, tropical temperatures.
Snorkeling or Swim Gear – If you know that you plan to swim or snorkel, save money and peace of mind by bringing your preferred gear with you. If you know you will be snorkeling, consider packing your own snorkel and swim fins. Always bring more than one bathing suit.
United States Embassy in Belize
The U.S. embassy in Belize offers services to help U.S. citizens who are traveling or living in Belize.
Some of these services include helping in emergencies, like replacing lost passports, assisting if someone is arrested, and providing information about local laws and customs. They also provide health and safety information, including advice about vaccinations and how to stay safe in areas with higher levels of crime or political instability.
All Americans visiting Belize should register with the U.S. Embassy in Belmopan. This will inform the office of your travel plans and will allow them to reach out in the case of an emergency or evacuation. You can register online, through the Smart Traveler Enrollment Program (STEP).
U.S. Embassy Belmopan
4 Floral Park Road
Belmopan, Belize
Telephone: +(501) 822-4011
Emergency After-Hours telephone:+(501) 610-5030
Fax: +(501) 822-4012
Visit the U.S. Embassy website before your trip to confirm local embassy information.
Stay safe abroad with Passport Health. Call or book online now and start traveling safely today!
Customer Reviews
Passport Health – Travel Vaccines for Belize

Overall rating: 5 stars – 10 reviews

"

Great Experience

"

"The nurse was incredibly friendly and helpful. She went through every bit of information I'd need to know in preparation for my upcoming trip to Belize. I don't do a lot of international travel, so I appreciated her taking the time to educate me about some of the risks and things I should be aware of."

"

Great Service

"

"The nurse was prepared with an abundance of information on Belize, our travel destination. She made us aware of the necessary shots and additional offerings. She put us at ease and was top notch at administering shots. We will return for our boosters and any future shots."

"

Convenient and Helpful

"

"The nurse was very nice and informative on what immunizations I needed for my trip to Belize. One I took requires an additional injection in six months , that she said I would be reminded by email."

"

Trip to Belize

"

"I felt like we touched all the bases about what to expect in Belize and what we needed to do to prepare. Was very satisfied with the experience."

"

Very helpful and efficient

"

"I was very relieved today when I called Passport Health and they could fit me in their schedule at the last minute. The nurse was very thorough explaining all the recommended vaccines for our visit to Belize. She supplied us with shots and pills needed during our visit. She was very knowledgeable about diseases in this area and how we could protect ourselves from disease while traveling to Belize. I would recommend your service to friends."

"

Going to Belize!

"

"Went to Passport Health to get ready for a trip to Belize. On time, very informative, presented with options, clear on pricing,…couldn't ask for more."

"

Kind and informative

"

"For my first trip out of the country, the nurse was an excellent source of information and provided great suggestions for my trip to Belize. I will be visiting again for future travels."

"

Knowledgeable, Professional and Down to Earth

"

"Never been anywhere and am going out of the country to Belize for the first time…She gave all info and presented it in a caring manner to ease any fears without negating all the facts of the country…The absolute best!!!"

"

Great Experience

"

"I had a great experience today at Passport Health Clinic. The RN on duty was personable, informative and thorough. I am now ready for my trip to Belize."

"

Very Helpful

"

"We were referred by our doctor to Passport Health for a trip my son will be making in the spring to Belize. The employees at the office we visited were very helpful and friendly. The information provided was thorough and complete. Our time was well spent."

On This Page:
Do I Need Vaccines For Belize?
Do I Need a Passport or Visa for Belize?
What Is The Climate Like In Belize?
Is It Safe to Travel to Belize?
Snorkeling and Swimming In Belize
What Should I Pack for Belize?
United States Embassy in Belize