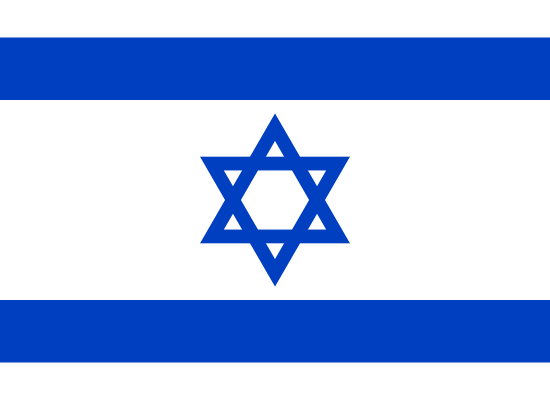 Travel Vaccines and Advice for Israel
The Holy Land. For centuries, Israel has been one of the most desired travel destinations for Christians, Muslims, Jews and others who wish to surround themselves with some of history's most significant sites.
Israel offers plenty of unique attractions. One could float weightless in the Dead Sea one morning and walk the streets of Bethlehem in the evening.
Israeli cuisine is unparalleled and Tel Aviv boasts one of the best nightlife scenes in the world.
Do I Need Vaccines for Israel?
Yes, some vaccines are recommended or required for Israel. The CDC and WHO recommend the following vaccinations for Israel: hepatitis A, hepatitis B, typhoid, rabies, anthrax, meningitis, polio, measles, mumps and rubella (MMR), Tdap (tetanus, diphtheria and pertussis), chickenpox, shingles, pneumonia and influenza.
COVID-19 vaccination is recommended for travel to all regions, both foreign and domestic. Check with your local Passport Health clinic if immunization is offered in your area.
See the bullets below to learn more about some of these key immunizations:
See the tables below for more information:
Recommended Travel Vaccinations for Israel

VACCINE
HOW DISEASE SPREADS
DETAILS

COVID-19
Airborne & Direct Contact
Recommended for all unvaccinated individuals who qualify for vaccination
Hepatitis A
Food & Water
Recommended for most travelers
Hepatitis B
Blood & Body Fluids
Accelerated schedule available
Typhoid
Food & Water
Shot lasts 2 years. Oral vaccine lasts 5 years, must be able to swallow pills. Oral doses must be kept in refrigerator.
Rabies
Saliva of Infected Animals
High risk country. Vaccine recommended for long-term travelers and those who may come in contact with animals.
Anthrax
Animals & Biological Agents
Vaccination may be recommended or required for U.S. government employees or contractors.
Routine Vaccinations for Israel

VACCINE
HOW DISEASE SPREADS
DETAILS

Measles Mumps Rubella (MMR)
Various Vectors
Given to anyone unvaccinated and/or born after 1957. One time adult booster recommended.
TDAP (Tetanus, Diphtheria & Pertussis)
Wounds & Airborne
Only one adult booster of pertussis required.
Chickenpox
Direct Contact & Airborne
Given to those unvaccinated that did not have chickenpox.
Shingles
Direct Contact
Vaccine can still be given if you have had shingles.
Pneumonia
Airborne
Two vaccines given separately. All 65+ or immunocompromised should receive both.
Influenza
Airborne
Vaccine components change annually.
Meningitis
Airborne & Direct Contact
Given to anyone unvaccinated or at an increased risk, especially students.
Polio
Food & Water
Recommended for some travelers to the region. Single adult booster recommended.
There is a risk of typhoid infection in the West Bank and Gaza. Vaccination is recommended for travelers to that area.
Visit our vaccinations page to learn more. Travel safely with Passport Health and schedule your appointment today by calling or book online now.
Do I Need a Visa or Passport for Israel?
The only requirement for entry to Israel is a valid passport with one blank page for stamping upon arrival. Passports must be valid for 6 months beyond the day of arrival in Israel.
Israel Entry Requirements

Do I Need A…
For My Trip to Israel?

Passport
Tourist Visa
Business Visa
Vaccinations
Sources: Embassy of Israel and U.S. State Department
If travelers plan on staying for longer than 90 days, only then is a tourist visa required. There are no vaccine and currency restrictions of requirements for either entry or exit.
What is the Climate Like in Israel?
Israel is located in the subtropical region. Although the country is small, the climate can be different from north to south and on the coast.
The Israeli coast is a Mediterranean climate with hot, dry summers and rainy, cool winters. In the northernmost mountainous areas, there is often heavy snowfall in winter months.
Eilat – In summer months from June to July, temperatures often soar in the 100's. In the winter, temperatures rarely cool below 65.

Karmiel – This city is a great escape for those looking to experience weather 10 to 15 degrees cooler than the rest of Israel. In winter, the temperatures sit at 50 degrees and summer months usually are around the mid-80's.
Jerusalem – Centrally located, the famous city embodies the subtropical climate with its hot summers and rainy, chilled winters.
Is It Safe to Travel to Israel?
Israel is known for its security measures. Officials run background checks on every visitor who is planning on entering country. Something to note is that profiling is common upon entering Israel, so individuals or Arab or Muslim descent, or if one appears to be suspicious in any way, may have to endure longer screenings.
Although Israel takes extreme precaution towards visitors both flying in and at its borders, it is near countries that are notorious for terrorist attacks.
The U.S. has issued a warning on terrorist attacks to travelers to Israel. While cities such as Jerusalem, Bethlehem and Tel Aviv are regarded as safe, Gaza and the West Bank are less so.
Is the Food Safe in Israel?
Avoid an Embarrassing Stop
The food in Israel is praised for being safe for consumption in almost all areas of the country. In rural or off-the-beaten path cities, travelers should stick to restaurants that are known for preparing quality food. Avoid street food or water that isn't from the bottle.
Most major places boast safe and drinkable tap water, except at the Dead Sea where salt levels are high. Israelis thrive primarily on kosher and vegetarian diets.
Some dishes, such as hummus and falafel may be common to the American palate. Others such as Shakshuka (a popular breakfast dish) or Kanafeh (a heated pastry with goat cheese) offer new experiences.
Living History At Masada
Masada is an ancient fortress in Israel, located on a high plateau with amazing views of the Dead Sea and the desert. People visit Masada because it is a very important historical site. Jewish rebels stayed there when they fought against the Roman army. They chose to end their own lives instead of being captured, making Masada a symbol of bravery.
When tourists visit Masada, they can explore the remains of a palace and other old buildings. They can also enjoy the stunning views, especially during sunrise or sunset. To reach the top of Masada, visitors can hike on two different paths. One path is steeper and harder, while the other path is shorter and easier.
At the base of Masada, there is a museum where tourists can learn about the people who lived there and see things they left behind. Sometimes, there is a special show at night that tells the story of Masada with lights and sounds. The area around Masada is also a great place for birdwatching. Visiting Masada is a fun way to learn about history and enjoy beautiful views.
What Should I Take To Israel?
It is difficult to pack light for Israel considering the fluctuation in weather from city to city. Here are a few items that should definitely make it into the suitcase:
Modest clothing not just to enter religious sites, but for everyday wear
Long sleeve lightweight shirts
A lightweight raincoat
Long dresses
Lightweight pants that go below the knees
Copies of your passport
U.S. Embassy in Israel
The U.S. Embassy in Israel offers many services to help American travelers. They can help you with passports, like getting a new one or replacing a lost one.
If there's an emergency or a crime happens, the embassy can help you stay safe and get the help you need. If you get arrested, they make sure you're treated fairly.
The embassy is located at:
U.S. Embassy Tel Aviv
71 Hayarkon Street
Tel Aviv Israel 63903
Telephone: +(972) (3) 519-7575
Emergency After-Hours Telephone: +(972) (3) 519-7551
Fax: +(972) (3) 516-4390, or 516-0315
Email: amctelaviv@state.gov
It's a good idea to check their website for updated information on what they can do for you.
Stay safe abroad with Passport Health. Call or book online now and start traveling safely today!
Customer Reviews
Passport Health Travel Vaccines for Israel
Overall rating: 5 stars – 6 reviews
"

Responsive and Caring Service

"

"Though I arrived early, I was greeted promptly by the nurse. She had prepared all of the information on Israel in advance and knew the latest information about recent outbreaks so she was ready to discuss the issue with me. I felt that she was prepared to respond to my concerns and willing to spend the time needed to address them before I received the inoculation. It was a very pleasant experience."
"

Caring and informed Staff

"

"The attention to detail,care,and relevant information offered by caring and informed staff at Passport Health will become a part of the precious memories section of my reflections journal when I write about my travel to Greece, Egypt, Israel and Türkiye."
"

Great Support

"

"The nurse was most helpful when I visited her office to buy some supplies for my upcoming trip to Israel."
"

Helpful Visit

"

"The staff was incredibly welcoming and helpful providing assistance to me in preparation for a trip to Israel in the near future. The nurse was especially informative and helpful with suggestions to make my trip easier. I will recommend this service to anyone who will need to take a trip, and needs these kind of services."
"

Nurse Gives A+ Vaccine Overview

"

"Having used Passport Health 5 years ago to prepare for a trip to Africa, I returned today knowing that I'd be getting A+ advice and service for my upcoming trip to Israel. The nurse was so efficient and friendly. The appointment made my trip preparation that much easier."
"

Easy schedule and very helpful

"

"I was having a terrible time, when needing to update my vaccinations for an Israel trip coming up in 2 weeks. The travel clinic recommended by my doctor has terrible hours, such that I couldn't even get a hold of them to try to make an appointment. Since I couldn't wait around I took to google and found few options. Passport Health was my second call and became the clear choice as they person on the phone was very helpful with finding me a time that worked with my very busy schedule. They have 3 clinics within 40 minutes drive of my home office which really helped with the scheduling. Was able to make a next day appointment. At the clinic the good experience continued. They had a package of information already printed up for us to review based on my answers to a quick online pre-appointment survey. We took 30 minutes to walk through the materials and discuss what are the risks of my travels and how to best be prepared. From that we came up with some vaccines I needed to update and some medication that I should carry with me. Within 1 hour I was walking out with everything I need for my trip and a major item ticked off the to do list, what a relief. Thank you everyone at Passport Health for your professionalism."
On This Page:
Do I Need Vaccines for Israel?
Do I Need a Visa or Passport for Israel?
What is the Climate Like in Israel?
Is It Safe to Travel to Israel?
Is the Food Safe in Israel?
Living History At Masada
What Should I Take to Israel?
U.S. Embassy in Israel